Best Free Browsers for iPhone and iPad
While apps are great, browsing the Web is still a big part of how we use our smartphones and tablets. Apple's iPhone and iPad come with a pretty good default browser in Safari, but there are plenty of third-party alternatives to choose from that have different features. The iOS 8 update has created a level playing field by allowing other browsers to use Safari's Nitro Javascript engine as well as introducing extensions, so there's nothing limiting browsers on iOS. You still cannot change your default browser from Safari, but it's a small limitation. We tried out a lot of different browsers, and these are our favourites.
Safari
Safari is the undisputed leader in the iOS browser market. The app has great design, and iOS 8 extensions let you easily share content to other apps from Safari and even use third-party password managers. It is
one of our favourite iOS 8 apps
and for good reason too. An added bonus when using Safari is that there's nothing to install as it comes pre-loaded on your iPhone, iPad, and iPod touch.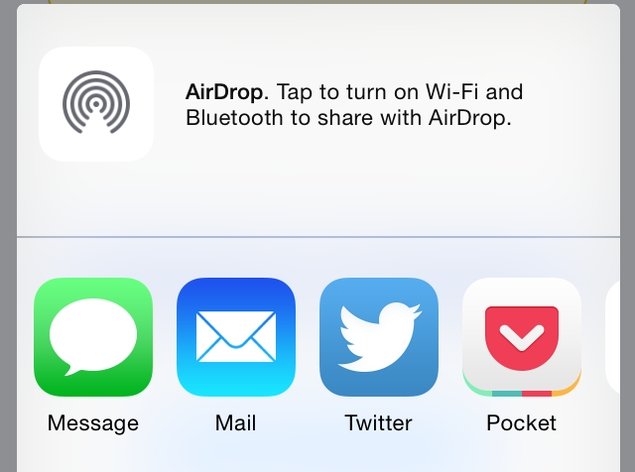 Google Chrome
If you use Google Chrome on your PC or Android, you might want to use it on iOS as well. This way, you can sync all your browser data like bookmarks, cookies and even tabs across various platforms . It also has a handy data compression feature, which is useful if you have strict data caps. However, Chrome on iOS doesn't support extensions third-party password managers like 1Password - which Safari does. It also looks like an Android app, which may annoy some.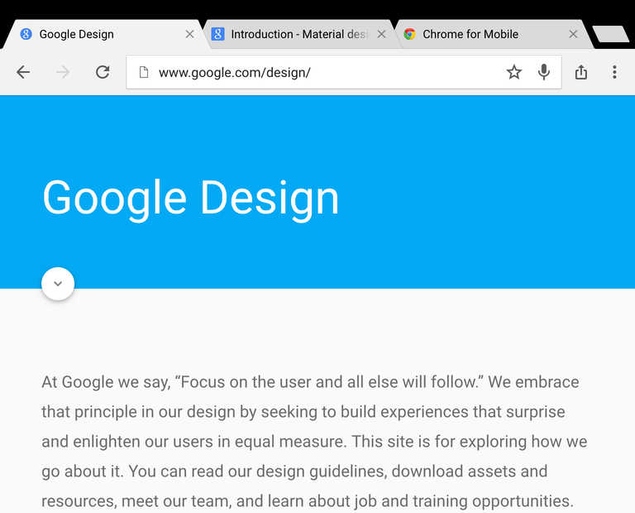 Opera Coast
Opera Coast offers a very different take on the browsing experience. It does away with familiar UI such as a back button and a conventional address bar, instead going with an arrangements where sites line up like apps on a desktop. The design is magazine-like, and appealing, and it makes use of Opera's features like compression to make sites load more quickly and use less data. It's not a great app for power-users though, and if you like hopping between multiple tabs while you work, then Coast probably isn't the best pick for you. If you prefer a simpler browsing experience, Coast could well be a good fit.
Sleipnir
Sleipnir browser has many features such as configurable gestures for common browser tasks, a built-in ad blocker, a list of open tabs at the bottom of the screen, easily opening links in the background, and more. All of these are configurable, which makes this ideal if you love customisation. The fixed tab list does take up precious screen space, which is a problem on sites that embed their own top bars and share icons, but on the iPad in particular, it works great.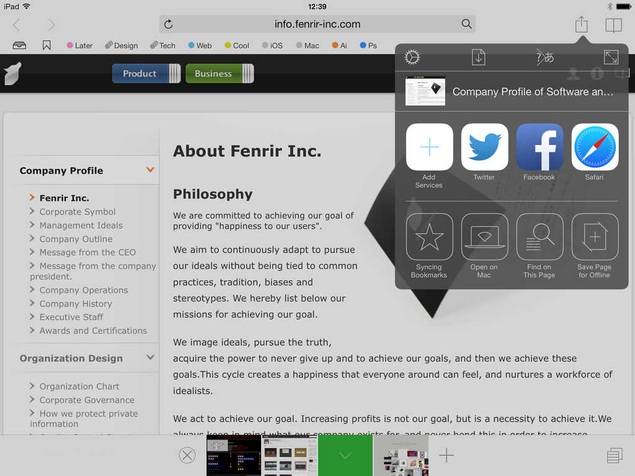 These four apps are the best free iOS browsers at the moment, but there is one more you might want to consider.
Opera Mini
is one of the most prominent and has a nice video compression feature. You should take a look if you're tired of watch videos buffer.
We've tried other popular browsers, such as UC Browser, Dolphin, Mercury and Puffin, but they don't really offer enough added value. Some of these first became popular by offering Flash support, which Apple did not include, but that's not so useful anymore, with most websites having mobile-friendly, Flash-free versions. Features such as integration with Web services like Pocket were another selling point for these browsers, but the the arrival of extensions on iOS 8 renders this obsolete.
Which is your favourite iOS browser? Let us know via the comments.
Canonical Launches First Ubuntu Phone With Spain's BQ | NDTV Gadgets360.com
Canonical is all set to release its first Ubuntu-based smartphone in partnership with Spain's BQ, a company known for making ebook readers, smartphones and tablets in Europe. The smartphone, named Aquaris E4.5, has till date been available with Android 4.4 KitKat OS, and will now be released in a new version running Ubuntu OS for phones, which has previously also been called Ubuntu Touch OS. The smartphone is dubbed the BQ Aquaris E4.5 Ubuntu Edition.
The BQ Aquaris E4.5 Ubuntu Edition, as per Canonical, will be available across Europe in the 'coming weeks' through a flash sales system, which has proven to be successful for handset makers in India lately. The smartphone is priced at EUR 169.90 (roughly Rs. 12,000). Both Canonical and BQ have not yet mentioned the handset's availability details outside the European region as of now. As TheNextWeb
notes
however, the partnership with BQ is almost a year old, and the Spanish manufacturer, along with China's Meizu, did not stick to their original 2014 launch timeline. Not that BQ has announced its Ubuntu phone, we can expect a similar offering from Meizu soon.
The dual-SIM (Micro-SIM) supporting Aquaris E4.5 Ubuntu Edition has identical specifications to the original model except the software, which has now been changed from Android to Ubuntu. The smartphone features a 4.5-inch qHD (540x960 pixels) resolution display with pixel density of 240ppi. Powered by a quad-core MediaTek processor (Cortex-A7) clocked at 1.3GHz, the handset includes a Mali 400 GPU for handling the graphics, coupled with 1GB of RAM.
The smartphone also sports 8-megapixel rear camera with dual-LED flash and a BSI sensor, apart from a 5-megapixel front-facing camera for video chats. Both the cameras feature interpolation or picture-stitching technology that allows users to take 13-megapixel images with the rear camera, and 8-megapixel images with the front-facing camera. Featuring 8GB of inbuilt storage with microSD card expandability (up to 32GB card), the Aquaris E4.5 Ubuntu Edition also houses Wi-Fi 802.11 b/g/n, Bluetooth 4.0, 3G (HSPA+), GPS/ A-GPS, Micro-USB with OTG, and FM radio connectivity features.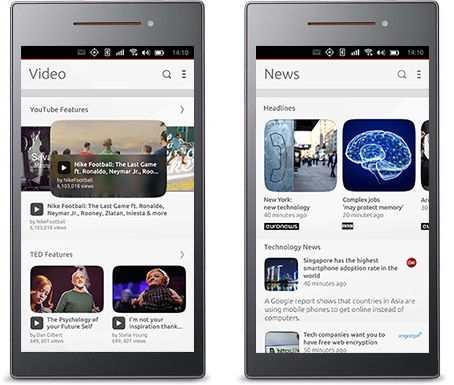 The BQ Aquaris E4.5 Ubuntu Edition measures 137x67x9mm, weighs 123 grams, is backed by a 2150mAh Li-Po battery and will be available in Black colour variant only. Ubuntu is detailing its the edge interactions and Scopes
features
of its OS for smartphones. Users can access sections like music, video and social quickly with swipes from the home screen. The sections that show up feature the company's Scopes UI, which is claimed to be a 'reinvention' of the mobile UI. Scopes, or categorised home screens, provide a unified view of content in the particular category. The
Ubuntu OS
for phones run native apps or HTML5 apps. The company has tied up with major developers to ensure Facebook, Twitter,Dropbox, Evernote and Amazon apps are available at launch.
"The launch of the first Ubuntu smartphones is a significant milestone. The new experience we deliver for users, as well as the opportunities for differentiation for manufacturers and operators, are a compelling and much-needed change from what is available today. We're excited that a rising star like BQ has recognised this opportunity and is helping us make it a reality," stated Jane Silber, CEO of Canonical about the launch.
Canonical, with the BQ Aquaris E4.5 Ubuntu Edition, has made a move in the smartphone market after more than two years since its first showcase of Ubuntu Phone platform in January 2013. It is worth noting that the firm tried raising funds for its Ubuntu Edge smartphone in 2013 but failed to achieve the $32 million goal as the campaign closed with $20 million outstanding.